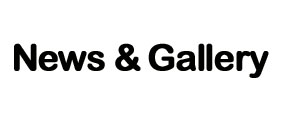 By Kate Bilney - Thursday January 22nd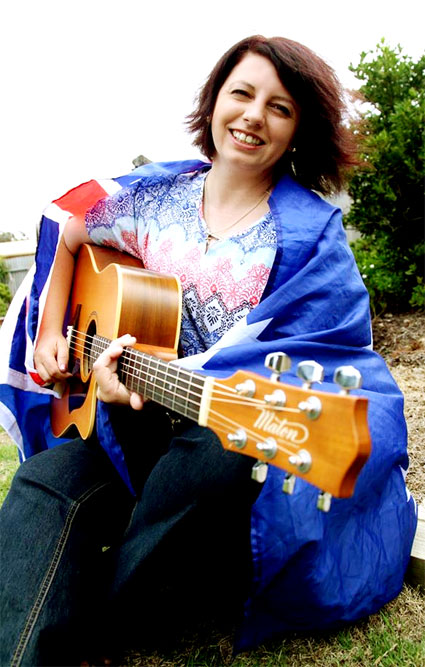 Whyalla's own country music legend has been named this year's Whyalla Australia Day Citizen of the Year.

Alison Hams is a well-known figure around Whyalla, having lived in the city for most of her life, much of which has been spent giving back to the community she loves so dearly.

Alison has dedicated her life to music by teaching others the art as well as using it to enhance community events and raise funds for deserving recipients.

Together with her husband, Mark Tempany, Alison runs Stormfront Music Tutoring service, and last year celebrated 10 years of running the service.

"2014 was a very full and very fulfilling year for both my husband Mark and I," Alison said.

"We celebrated our 10 years of Stormfront Music Tutoring service in Whyalla, performed at the Brand South Australia Awards in Port Lincoln and donated a number of charity performances throughout the year.

"We also sponsored a number of recording projects for young and emerging musicians in Whyalla and on top of that I managed to complete a Diploma of Music in just four months."

Alison said she felt lucky to be able to turn what she loves into a career and use that career to give back to the community.

"To be able to do what I love all day, every day is pretty special," Alison said.

"Being self-employed isn't easy - but I believe in going for your goals and giving it 110 per cent."

Alison said she enjoyed being able to use her musical abilities to give back to the community.

"I love that I am able to use what I can do as a singer to give back," she said.

Alison is a strong advocate for Juvenile Diabetes Research Foundation (JDRF) and in 2014 was named the JDRF SA Volunteer of the Year for her work in raising funds and awareness for the cause. She also hosted Whyalla's eighth annual Jamm for Genes, raising funds for the Children's Medical Research Institute. Alison also won the 21st Australian Country Music Community Service Award at the 2014 Tamworth Country Music Festival.

Despite all this, Alison said she didn't do what she did to receive awards; knowing she was making a difference in the community was reward enough. "I never expect to receive awards or accolades, but it is nice to be recognised in this way," she said.

"I am a strong believer in giving back to the community and hopefully by being named Whyalla Citizen of the Year, I can inspire other people to do the same.

"If you have a talent why not use it to help someone else?"

"Being based in a regional centre like Whyalla shouldn't stop anyone from achieving their best - in fact it should make you work even harder to make whatever difference you can."

This isn't the first time Alison's contributions have been recognised locally, as she was named Whyalla's Junior Citizen of the Year in 1999.

Alison said she would continue to work hard to assist others, particularly younger people, in developing their skills to find a place in the music world. "I love it when we get an email from someone asking for advice on song writing or the music industry," Alison said. "Music to me is a very powerful thing, and with the advent of social media also globally engaging.

"I think that's why Mark and I dedicate to our music tutoring with such passion - to help the next generation of musicians find the meaning and emotion in their singing or playing."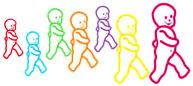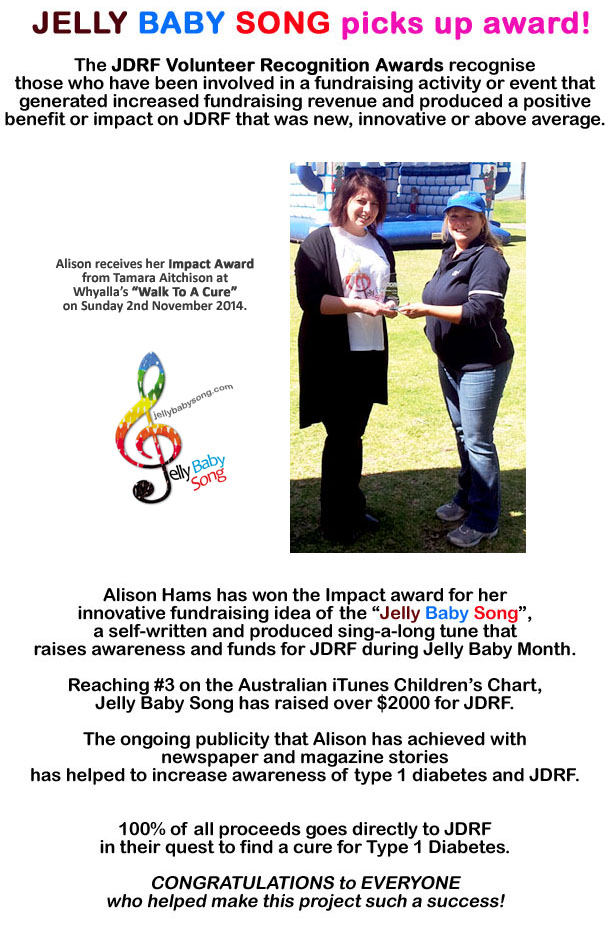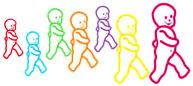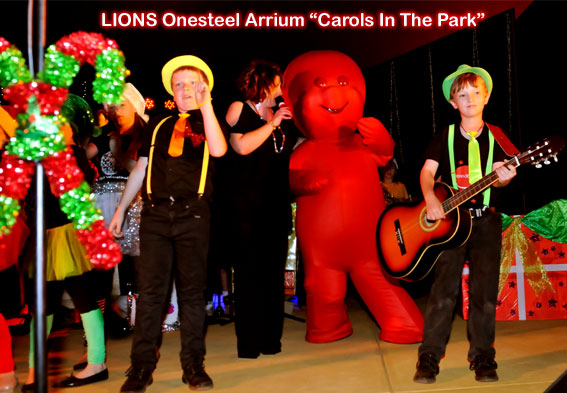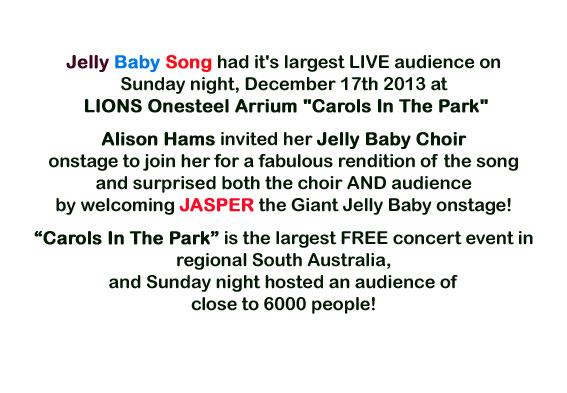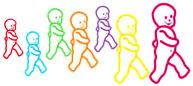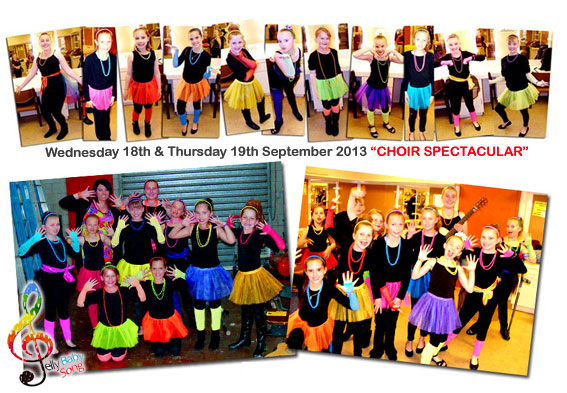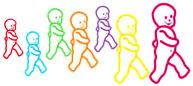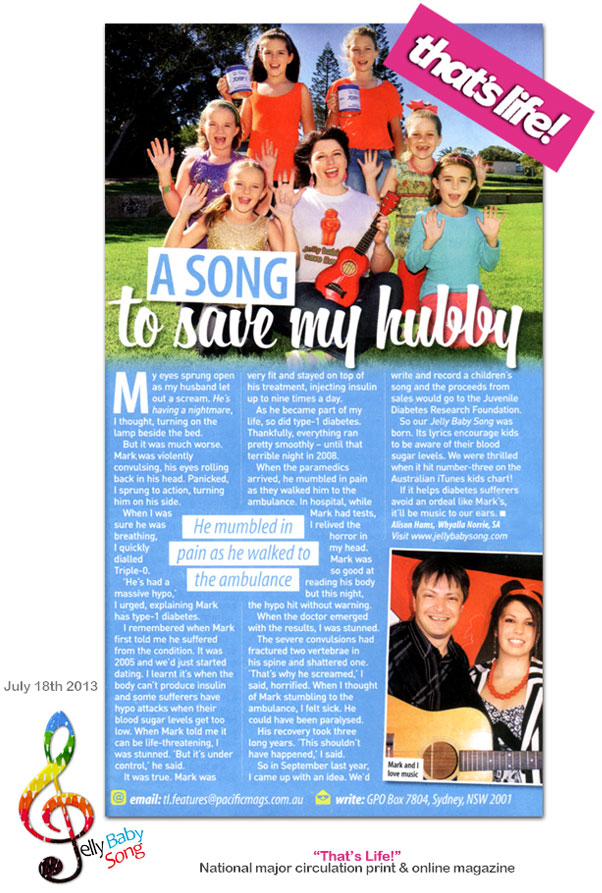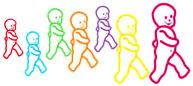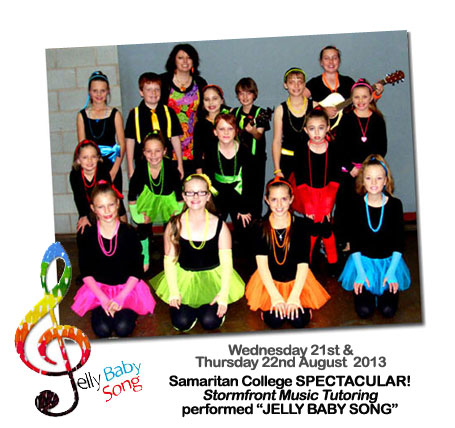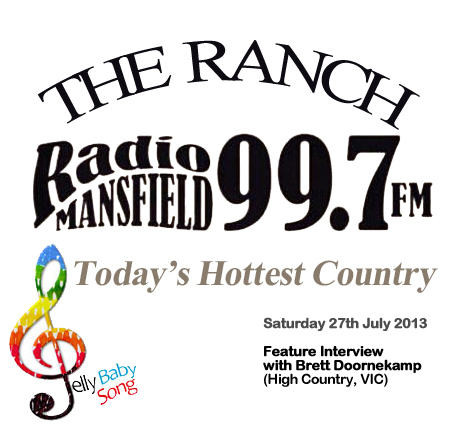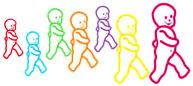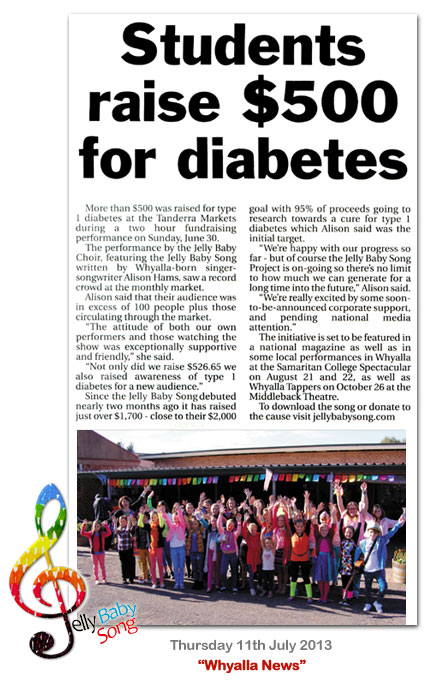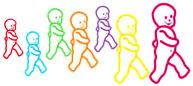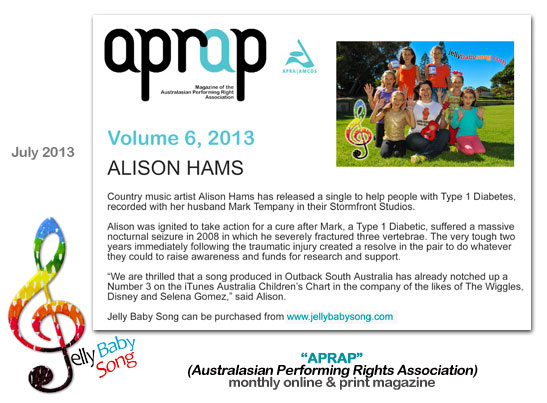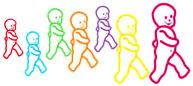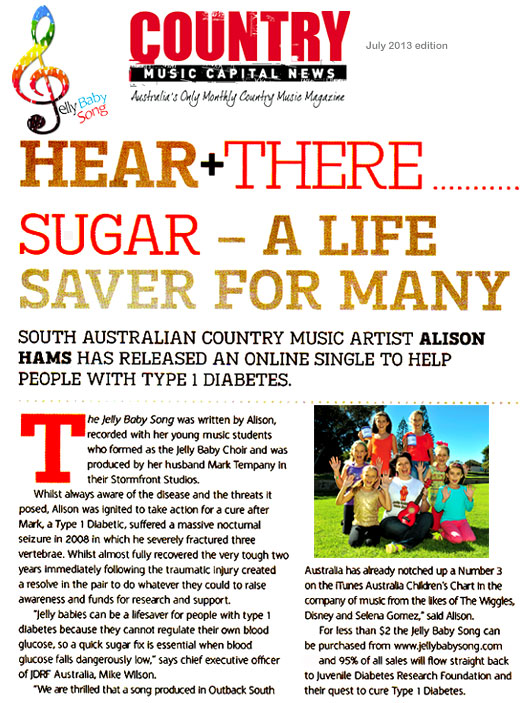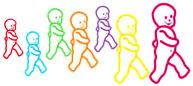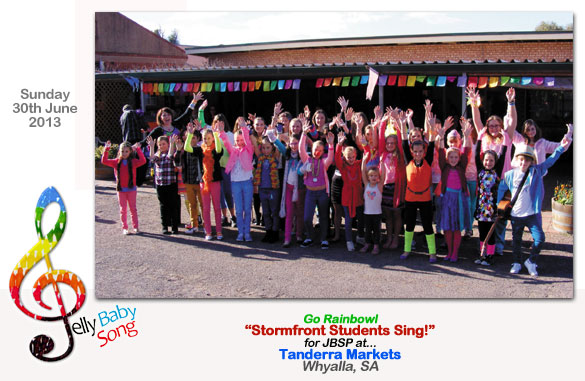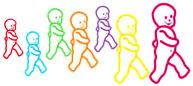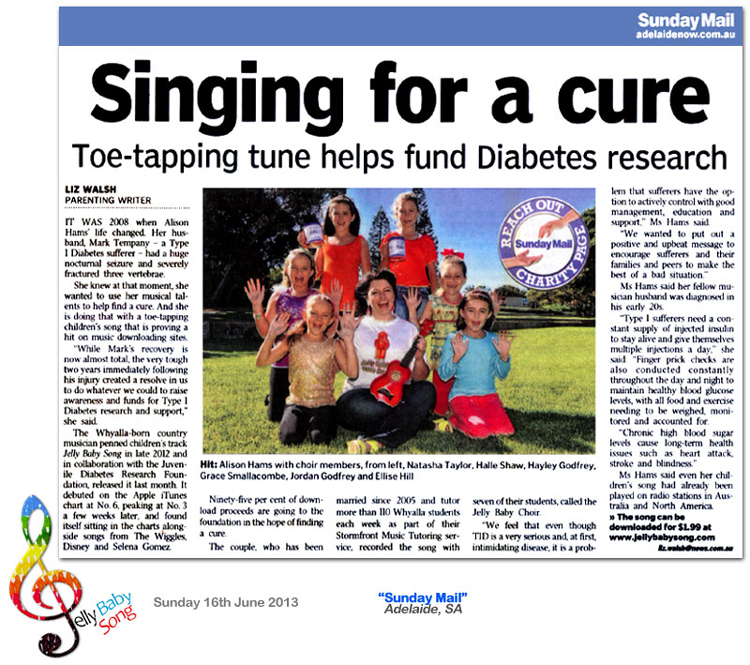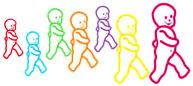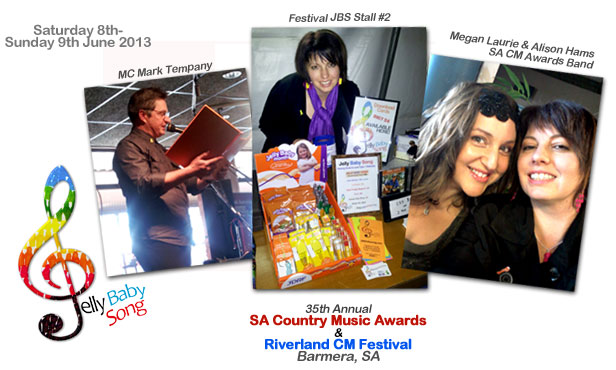 Alison & Mark have taken "Jelly Baby Song" on the road to the 35th Annual Riverland Country Music Festival and accompanying SA Country Music Awards in Barmera, SA.
One of the longest-running music festivals in Australia - and SA's premier Country Music event - Mark hosts the SACM Awards, and Alison features as part of the elite SACM Awards Band. Mark & Alison also perform as Feature Artists in this 10-day long festival which attracts hundreds of visitors to the Riverland each June long weekend.
"Jelly Baby Song" was broadcast and performed live at both the SACM Awards Presentation Concert at Barmera's Bonney Theatre as well as featuring - supported by a JBS Stall - at both the SACM Award of Excellence at the Barmera-Monash Football Club and at the festival's final Campfire Concert at Cobdogla Station Caravan Park.
This latest JBS outing has likely been the Project's most successful exposure yet!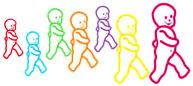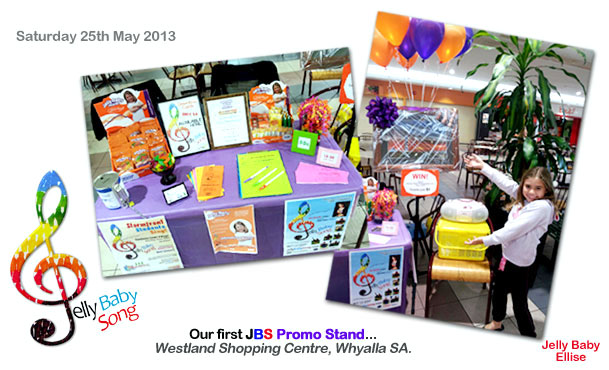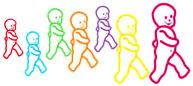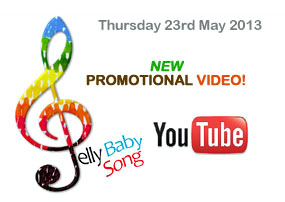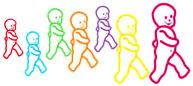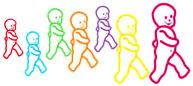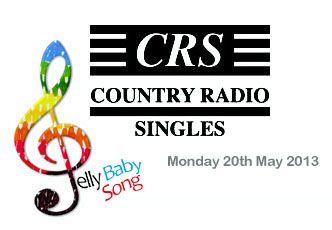 Daryl Kirkup and the CRS Publicity team have fully sponsored (value $800) the release of "Jelly Baby Song" to Australian radio and media in their June 2013 release.
We thank Daryl and CRS for this enormous level of support which is an opportunity to take "Jelly Baby Song" straight to airplay lists all over Australia, and straight into the hands of over 600 radio programmers nationally and overseas!